Padgett Gerler grew up in the Shenandoah Valley of Virginia, nestled in the picturesque Appalachian Mountains. Her husband Ed calls her childhood home Dick and Jane country.
Leaving the mountains for college, Padgett graduated from North Carolina State University with an accounting degree. After earning her CPA certificate, she practiced accounting until, in 2010, she left her career to pursue fiction writing.
Padgett is the award-winning author of five published novels: Getting the Important Things Right (2012), Lessons I Learned from Nick Nack (2014), The Gifts of Pelican Isle (2016), What Does Love Sound Like? (2017), and Invisible Girl (2019). Lessons I Learned from Nick Nack and Invisible Girl were awarded the indieBRAG Medallion, while Lessons I Learned from Nick Nack also received honorable mention in the Writer's Digest Self-published Book Awards. The Gifts of Pelican Isle was a Finalist in the 2018 Best Book Awards sponsored by American Book Fest. Padgett's short story "The Art of Dying" won first place in the Southwest Manuscripters Awards. Her short story "I Know This Happened 'Cause Somebody Seen It" is featured in the anthology Self-Rising Flowers, published by Mountain Girl Press.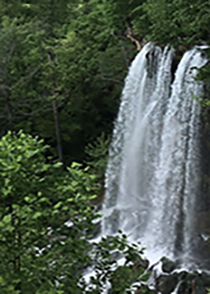 Padgett's July 1, 2021 release, The Summer the Air Changed (Little Creek Books, an imprint of Jan-Carol Publishing), is a coming-of-age story set in the Appalachian Mountains of North Carolina.
Padgett is a member of the North Carolina Writers' Network and the Women's Fiction Writers Association.
Padgett and Ed live on pastoral and inspirational Lake Winchester in Raleigh, North Carolina, where Padgett writes the southern voice, from the mountains to the coast.